PINPOINT & CAPTURE TRENDS ON SOCIAL
With the extreme popularity of sharable infographics we tapped into the trend and boosted our social engagement by 150%. Being able to create a unique dynamic colorful infographic exhilarated the users, creating over 250,000+ unique images. In turn, increasing sales of Warner Bros dvd release of New Year's Eve (the film).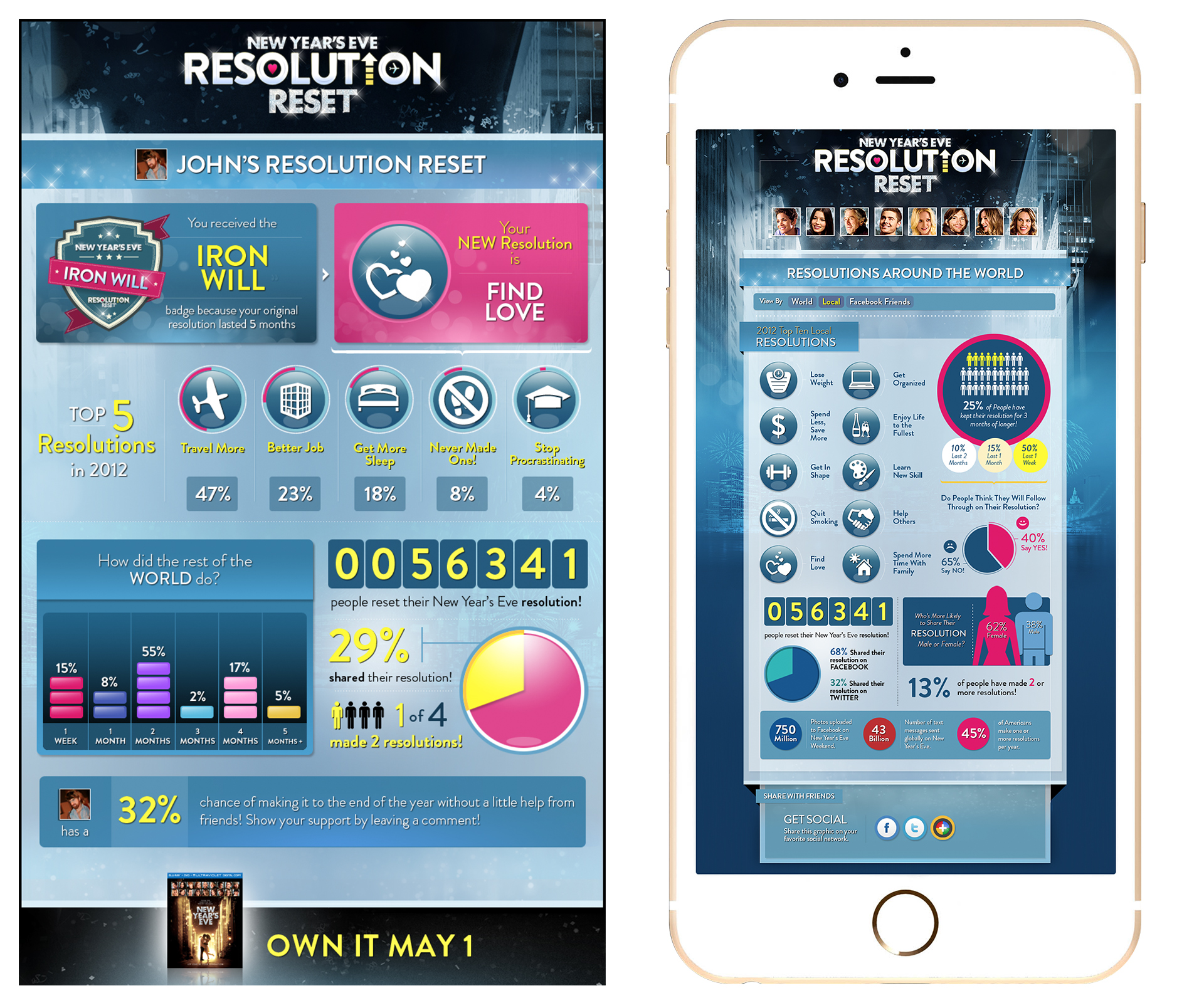 IT STARTS WITH UX
With a very complicated app such as a infographic generator, we needed to put a lot of thought behind the user experience. A clunky flow would definitely increase drop rate. Streamlining the questions allowed the user a fun experience and the ability to customize the results.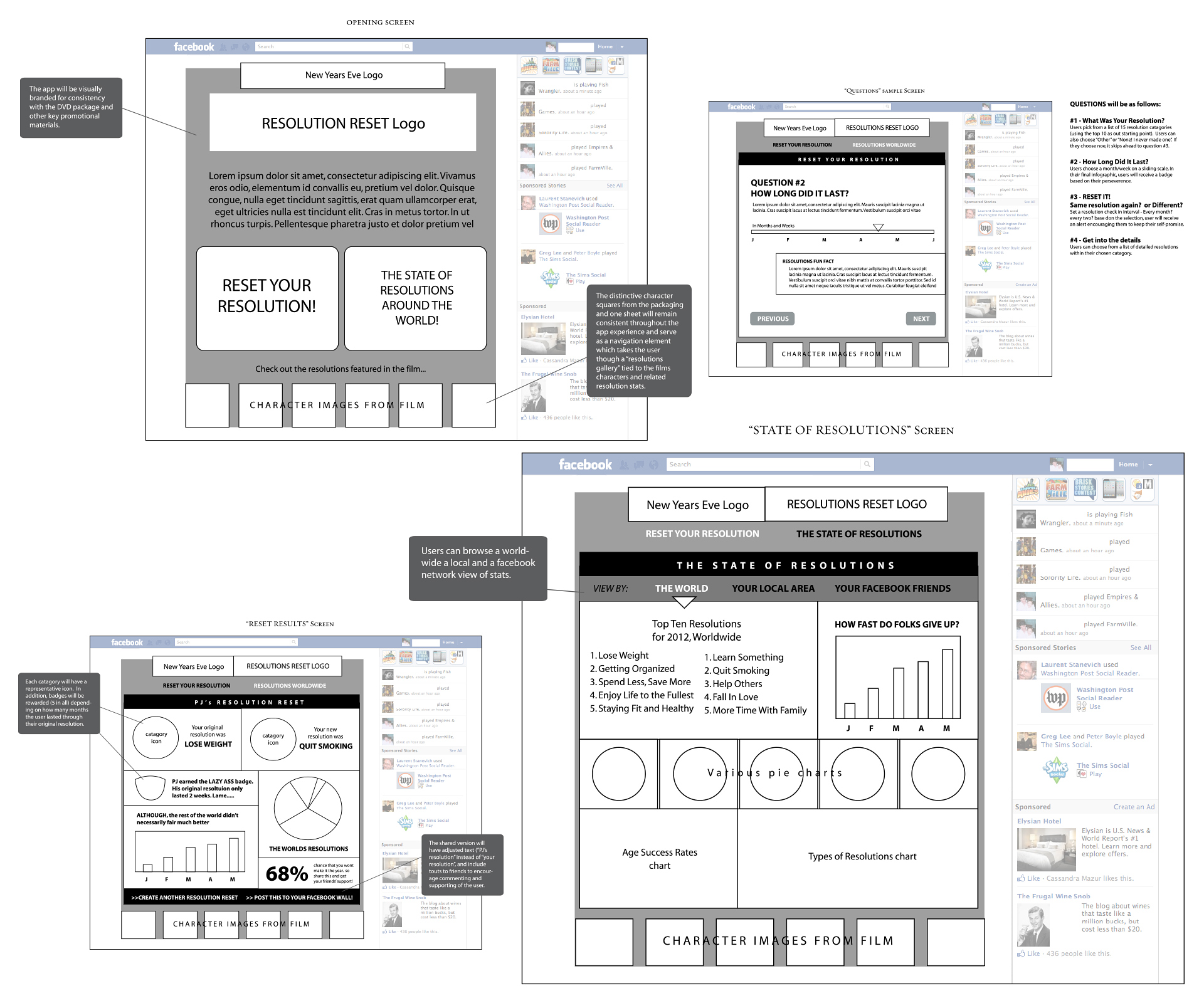 DEVELOPMENT
This project was heavily based on the quality of the imagery. Supporting my development team by crafting dynamic badges, buttons, graphs, and infographics into a sprite png.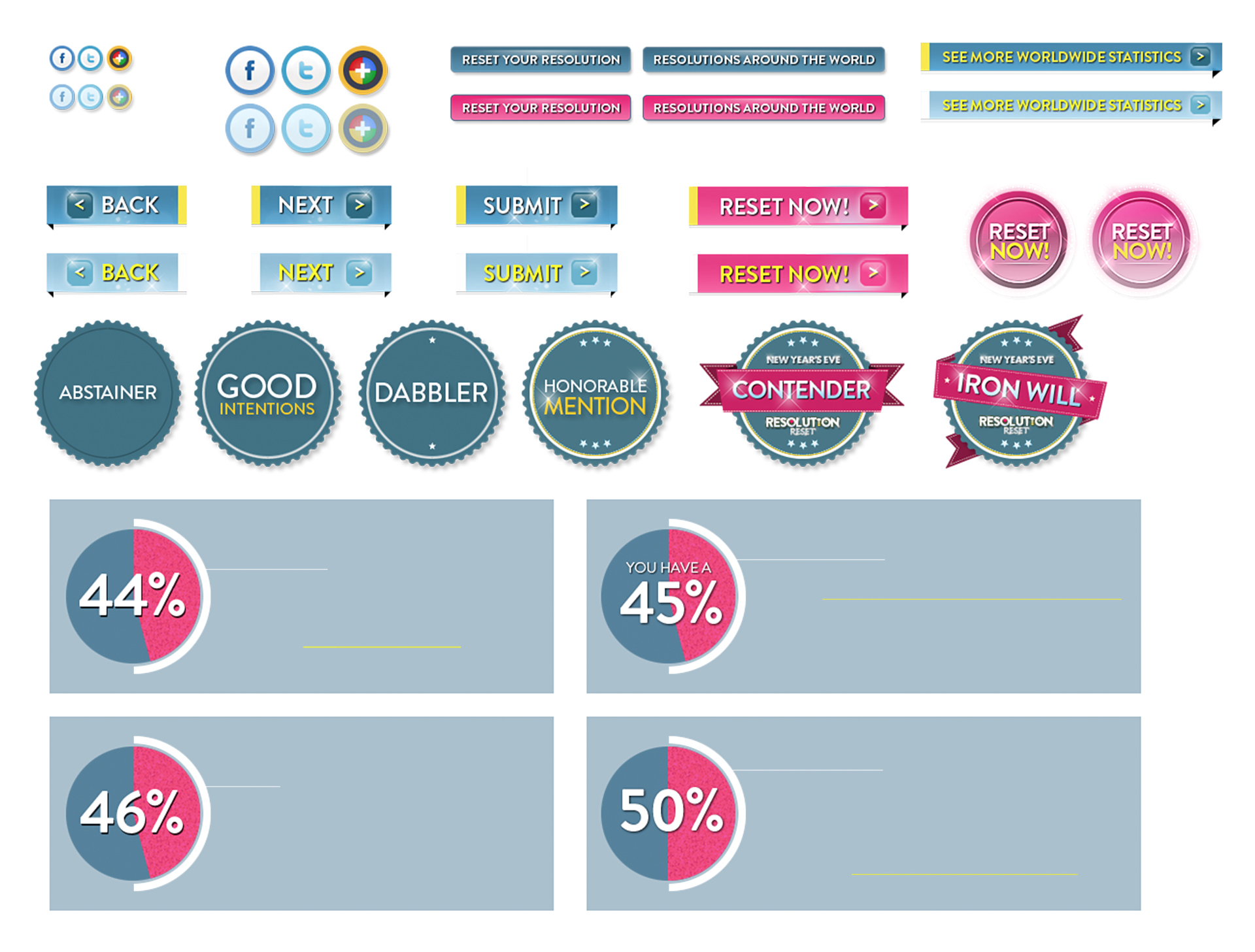 NYE RESOLUTION RESET
Working directly with the studio marketing team we pitched the idea of resting your New Years Eve Resolution. Being able to create, post, and share you resolution with friends would help to user stick to their resolution.
I was tapped to create a user experience in which there was a fun customizable result without the daunting long question list.
Using the movie branding as our baseline I created a visual infographic template that would pop off the users feed. Giving each person their own unique image to download, print, and post on their social channels. The fun nature and vibrant imagery created a viral campaign increasing our engagement, likes, and shares.
ROLE
CREATIVE DIRECTION
USER EXPERIENCE
ART DIRECTION
CONCEPTING
BRANDING
TYPOGRAPHY
SOFTWARE
PHOTOSHOP
ILLUSTRATOR
ACROBAT
POWER POINT